In Ghostwire: Tokyo, a mass vanishing whisks away nearly every living being in the once-packed streets of Tokyo. Supernatural beings from myths and folklore take over the city and the lines of reality are blurred. To better understand how Tokyo got this way, let's rewind the clock and see the city before everything descended into chaos…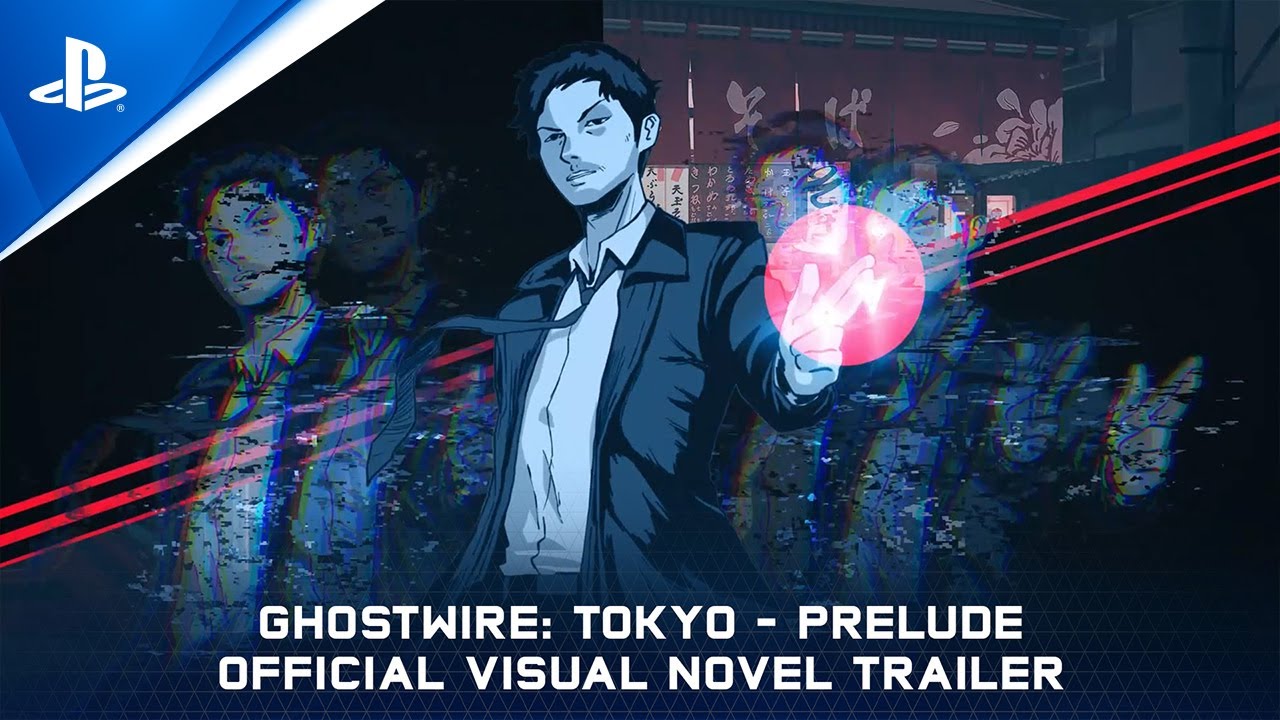 Enter Ghostwire: Tokyo – Prelude, a free visual novel adventure available today on PlayStation 4 and PlayStation 5 systems. The story of Prelude focuses on KK, a wisened detective investigating mysterious phenomenon set roughly six months right before the events of Ghostwire: Tokyo. Following a lead on a missing friend, KK and his fellow investigators stumble upon what can only be described as urban legends coming to life…
"By having people experience and enjoy the events that occurred before the events in [Ghostwire: Tokyo] through a different genre made by a different team, it could help open up and widen people's interpretations of the world and universe we've created," says Game Director Kenji Kimura.
"There's a different, kind of more relaxed atmosphere in the visual novel," says Scenario Writer Takahiro Kaji. "KK is a veteran, accustomed to the situation, working within his realm of expertise and there's good teamwork with Rinko's group. By understanding KK a little better through [Ghostwire: Tokyo – Prelude], the player would be able to gain more perspective and see another side to KK's dialogue in [Ghostwire: Tokyo]."
With each playthrough, players will discover new elements of the story by building their relationship with KK's crew, experience a taste of Tokyo's paranormal side and acquaint themselves with KK's background before he teams up with Akito to stop a city-wide threat in Ghostwire Tokyo.
Ghostwire: Tokyo – Prelude is available now as a free download for PS4 and PS5 systems via the PlayStation Store. Once you learn how it all begins, keep pursuing the truth and see how it ends when Ghostwire: Tokyo launches March 25 on PS5.