Home
Features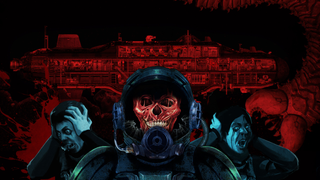 (Image credit: FakeFish)
There are lot of free games floating around there right now, from Epic's weekly freebies to publisher promos on Steam, GOG sale giveaways, and more. But staying on top of them all can be a real chore, and you might be missing out on some good stuff.
So we here at PC Gamer have decided to help, with this running list of every free game that crosses our screens. The goal is to help you find and claim games that usually cost money, so free-to-keep and temporary promotions will be included and noted as such, but free-to-play games and others that are normally free won't be—for that, be sure to take a look at our categorized breakdown of the best free PC games.
So, here's what we've got:
Time-limited:
Galahad 3093 - The high-speed mech combat shooter is holding its 11th round of beta testing, with a new map, tutorial, Squads functionality, and more. (Steam, ends November 22)
Barotrauma - A 2D co-op survival-horror submarine simulator that's like FTL with giant sea monsters: Steer your submarine, give orders, fight monsters, fix leaks, operate machinery, man the guns and craft items, and stay alert, because death lurks everywhere. (Steam, ends November 14)
Free to keep:
Outcast 1.1 - The cult-hit action-adventure from 1999, "recompiled from the original source code and improved to run smoothly on today's computers." And free, which is a nice bonus. (GOG)
Prime Gaming:
The games on Prime Gaming aren't technically free, since you need to be a subscriber in order to take advantage. But there's a lot on offer if you are, including in-game loot and starter packs for free-to-play games, so it's worth keeping tabs on. Prime Gaming is included with Amazon Prime at $13 per month, or $120 per year; links to all included freebies are available at amazon.com.
RECOMMENDED VIDEOS FOR YOU...
Star Wars: Squadrons - Become a ruthless outlaw or a guardian of law and order in EA's hit multiplayer starfighter sim. (ends November 1)
Ghostrunner - A fast-paced, singleplayer action-adventure game set in a brutal cyberpunk world: One katana, one hit point, unlimited lives. (ends November 1)
Alien: Isolation - Evade a rampaging xenomorph and worse in this brilliantly good survival horror game—"the game the Alien series has always deserved," we said in our 93% review. (ends November 1)
Whiskey Zombies: Great Southern Zombie Escape - A comedy-adventure brawler/stealthier set in a different kind of apocalypse where the only thing that kills the virus is moonshine whiskey. (ends November 1)
Wallace Gromit: The Bogey Man - Wallace and his faithful caddie Gromit get caught up in a golf club dispute, then must fight to save all they hold dear! (ends November 1)
Wallace Gromit: Muzzled! - Monty Muzzle is holding a fundraiser to rebuild the local dog shelter. Gromit discovers that Muzzle's intentions aren't exactly charitable, and he must foil Muzzle's plot and rescue his canine friends. (ends November 1)
Secret Files 3 - Nina's biggest adventure yet awaits: a cinematic hunt crossing continents, with many riddles waiting to be solved. (ends November 1)
Song of Horror Complete Edition - The disappearance of a writer and his assistant spark a set of events that will soon reveal something dreadful: a nameless, dark entity known only as The Presence seems to be responsible.
Tiny Robots Recharged - It was all fun and games until the bad guy took your friends. It's not their fault he built his super-secret laboratory next to the park. Who knows what horrific experiments he is running on them? Only you can solve the mystery and free your buddies before it is too late! (ends November 1)
Blue Fire - Embark on an extraordinary journey through the desolated kingdom of Penumbra and discover the hidden secrets of this long-forgotten land. (ends November 1)
Wallace Gromit: The Last Resort - Wallace Gromit turn their basement into a beach resort when rains derail their holiday plans. After a resort guest gets bonked by an unknown assailant, Gromit and the deduct-o-matic invention must solve the case! (ends November 1)
Red Wings: Aces of the Sky - Pilot legendary warplanes and witness aerial dogfights from the breakthrough stage of the history of flight, when the courage of pilots bordered on insanity and the stakes were never higher. (ends November 1)
Wallace Gromit: Fright of the Bumblebees - Wallace attempts to save his bumbling honey business with supersized flowers. This leads to an unintended consequence - giant bees! - and Gromit must save the town from the angry swarm! (ends November 1)
We'll keep this list as comprehensive as we can, but if you spot something we haven't, let us know in the comments.
Hey folks, beloved mascot Coconut Monkey here representing the collective PC Gamer editorial team, who worked together to write this article!