Want to find out about the latest Genshin Impact banners? The open-world gacha game relies on its roster of loveable characters and fresh faces as it adds ever-more powerful heroes to the game. You can recruit these Genshin Impact characters by using Primogems to wish on banners, as well as grabbing their unique weapon. 
With the Genshin Impact 2.7 livestream having finally aired, we now know when the update is arriving and what to expect. Both Yelan and Kuki Shinobu are set to take the stage, though they'll feature on different banners, while Arataki Itto and Xiao are also getting reruns. If that wasn't enough, the new character Heizou was also revealed, though it's likely he'll drop in 2.8
So if you're looking for info about any and all of these characters and when to expect them, this Genshin Impact banners guide should serve you well. I'll keep it updated with any new banner announcements as well as recording previous banners so you know who's likely to get a rerun next.
Current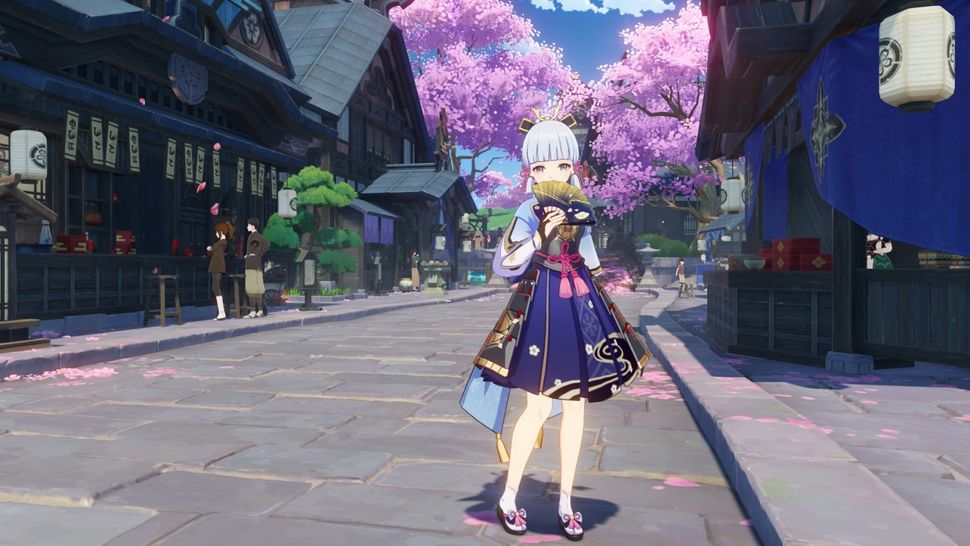 (Image credit: miHoYo)
As version 2.7 is delayed until further notice, the Ayaka banner and Epitome Invocation for the current version is being kept up in spite of its previous end date:
The Heron's Court
Ayaka (five-star)
Razor
Rosaria 
Sayu
Epitome Invocation
Mistsplitter Reforged (five-star)
The Unforged (five-star_
Favonius Sword
The Bell
Favonius Lance
Favonius Codex
Favonius Bow
Upcoming
(Image credit: miHoYo)
The next Genshin Impact banners are for the five-star Hydro archer, Yelan, and the older five-star Xiao. They both launch on May 31 alongside version 2.7, though we don't currently know who its four-star characters will be. In the second half of version 2.7, the Arataki Itto Oni's Royale banner will return, though this time it features the new four-star, Kuki Shinobu, with boosted rates.
Version 2.6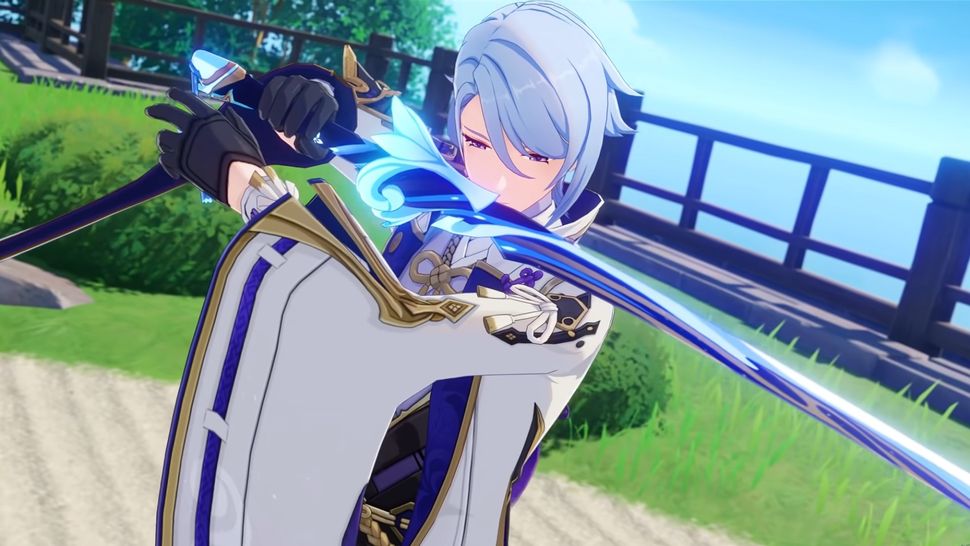 (Image credit: miHoYo)
Azure Excursion (first phase)
Ayato (five-star)
Sucrose
Xiangling
Yun Jin
Ballad in Goblets (first phase)
Venti (five-star)
Sucrose 
Xiangling
Yun Jin
Epitome Invocation
Haran Geppaku Futsu (five-star)
Elegy for the End (five-star)
The Flute
Sacrificial Greatsword
Dragon's Bane
The Widsmith
Rust
Version 2.5
(Image credit: miHoYo)
Everbloom Violet (first phase) 
Yae Miko (five-star)
Fischl
Diona
Thoma
Epitome Invocation 
Kagura's Verity (five-star)
Primordial Jade Cutter (five-star)
Wavebreaker's Fin
Sacrificial Sword
Rainslasher
Eye of Perception
The Stringless
Reign of Serenity (second phase) 
Raiden Shogun (five-star)
Bennett
Xinyan
Kujou Sara
Drifting Luminescence 
Kokomi (five-star)
Bennett
Xinyan
Kujou Sara
Epitome Invocation 
Engulfing Lightning (five-star)
Everlasting Moonglow (five-star)
Akuoumaru
Mouun's Moon
Lion's Roar
Favonius Lance
Sacrificial Fragments
Version 2.4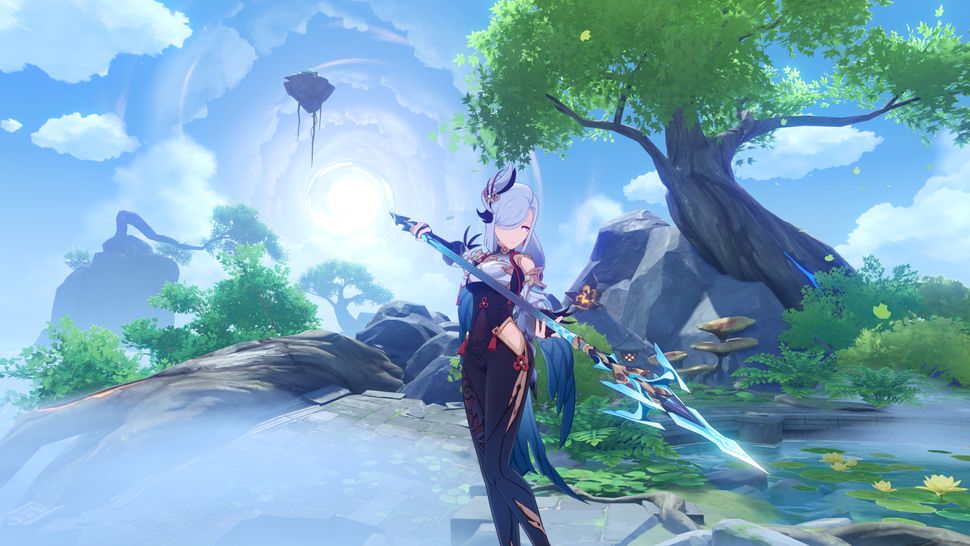 (Image credit: miHoYo)
The Transcendent One Returns (first phase)
Shenhe (five-star)
Yun Jin
Ningguang
Chongyun
Invitation to Mundane Life 
Xiao (five-star)
Yun Jin
Ningguang
Chongyun
Epitome Invocation 
Calamity Queller (five-star)
Primordial Jade Winged-Spear (five-star)
Lithic Spear
The Flute
Favonius Greatsword
The Widsith
Favonius Warbow
Gentry of Hermitage (second phase) 
Zhongli (five-star)
Xingqiu
Beidou
Yanfei
Sarah's earliest gaming memories involve playing Jet Set Willy on the ZX Spectrum at a friend's house. These days, and when not writing guides, most of her spare time goes into MMOs—though she's quite partial to JRPGs too. She has spent much of the last decade playing the likes of Star Wars: The Old Republic, TERA, Final Fantasy 14, and World of Warcraft. Sarah has been writing about games for several years and, before joining PC Gamer, freelanced for the likes of TechRadar, GamingBible, and Rock Paper Shotgun. One of her fondest hopes is to one day play through the ending of Final Fantasy X without breaking down into a sobbing heap. She probably has more wolves in Valheim than you.