Looking for the best Genshin Impact characters? Version 2.3 has finally launched, and so too have the Albedo and Eula banners. The new reruns seem set to become a regular fixture, bringing back two old five-star characters for each new version, with collective Pity, and the same three four-star characters on both, currently: Noelle, Bennett, and Rosaria. If leaks are to be believed, it'll be Xiao and Ganyu coming in version 2.4.
We're going to have to wait a little longer for the new characters, though, since Arataki Itto and Gorou don't arrive until December 14 and the second half of the update—a shame, really, since I could use some powerful Geo characters to beat that annoying-as-hell Golden Wolflord boss. Still, if you're looking for the strongest Genshin Impact characters, you're in the right place.
Don't get me wrong, every Genshin Impact character is viable—this isn't a PvP game and no one has to be a slave to the meta, you can just pick your favorites and find out what works for you. But the temptation to get the best, and create ever more powerful party combos will always be present, and to do that, you need to know who's inherently the strongest. Before building and Constellations, some characters are stronger that others, and in this list, I'll hopefully be able to explain why I think some characters are strong, and some characters are less strong. 
If you don't care about the meta, though, or just want build your favorites to be the best they can, this list might not be so helpful. Though, I do also talk a bit about new characters, who's coming soon, and also explain how the Pity system works.
RECOMMENDED VIDEOS FOR YOU...
Upcoming Genshin Impact characters
Now that Genshin Impact 2.3 is well and truly upon us, we've got two new characters in the works. Both canine commander, Gorou, and Arataki Itto are waiting in the wings, ready to drop in the second half of the new version. Gorou is a four-star Geo archer with some powerful banner-based abilities, boosting Geo damage output based on the number of party members with that element. This should make him ideal for the new Golden Wolflord boss—a strange coincidence, really...
Arataki Itto is a five-star Geo claymore-user, though is a less defensive than most other characters of that element. He can enter a rage-fuelled Oni king state, a little similar to Noelle's sweeping time, though likely a lot stronger. Both Gorou and Itto are part of the Oni's Royale banner, and will release on December 14 or thereabouts.
Here are the best Genshin Impact characters
The best Genshin Impact characters are:
Tier Characters S Ganyu, Hu Tao, Raiden Shogun, Venti, Bennett, Xingqui, Zhongli, Albedo, Ayaka, Jean A Thoma, Aloy, Kazuha, Klee, Diluc, Kokomi, Yanfei, Eula, Mona, Tartaglia, Xiao, Diona, Sucrose, Keqing, Ningguang, Razor, Fischl B Barbara, Sara, Yoimiya, Sayu, Beidou, Chongyun, Kaeya, Noelle, Rosaria, Qiqi, Xiangling, Xinyan C Lisa, Traveller (Anemo and Geo), Amber
Genshin Impact tier list
S-tier
(Image credit: miHoYo)
A-tier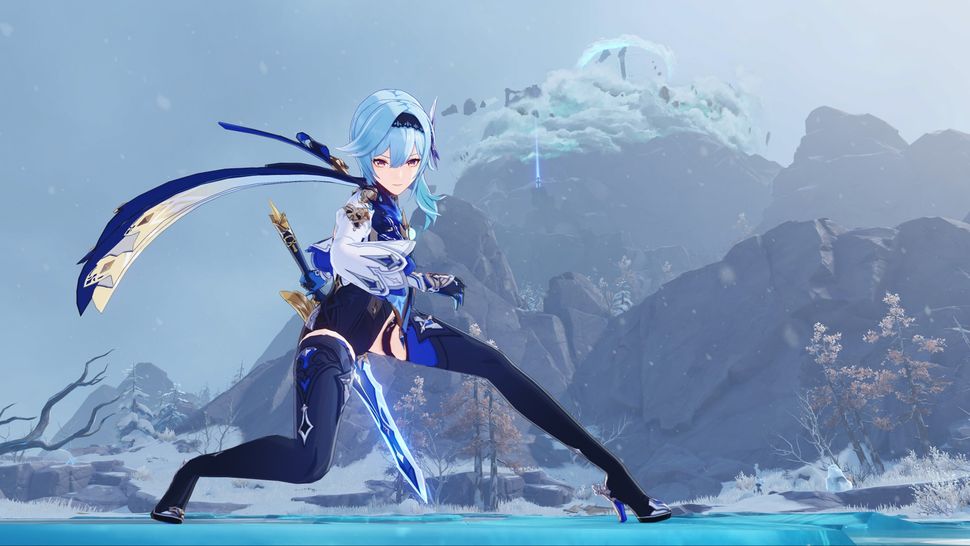 (Image credit: miHoYo)
B-tier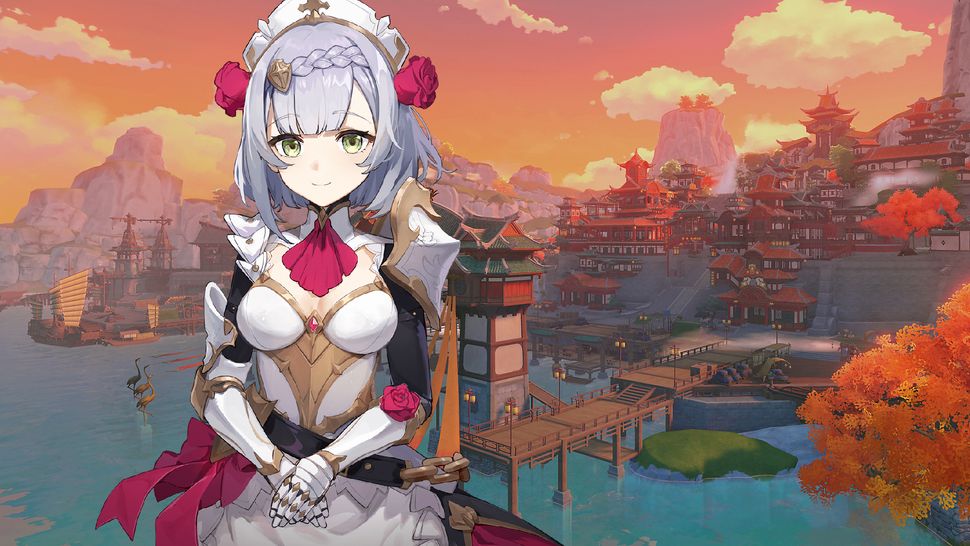 (Image credit: MiHoYo)
C-tier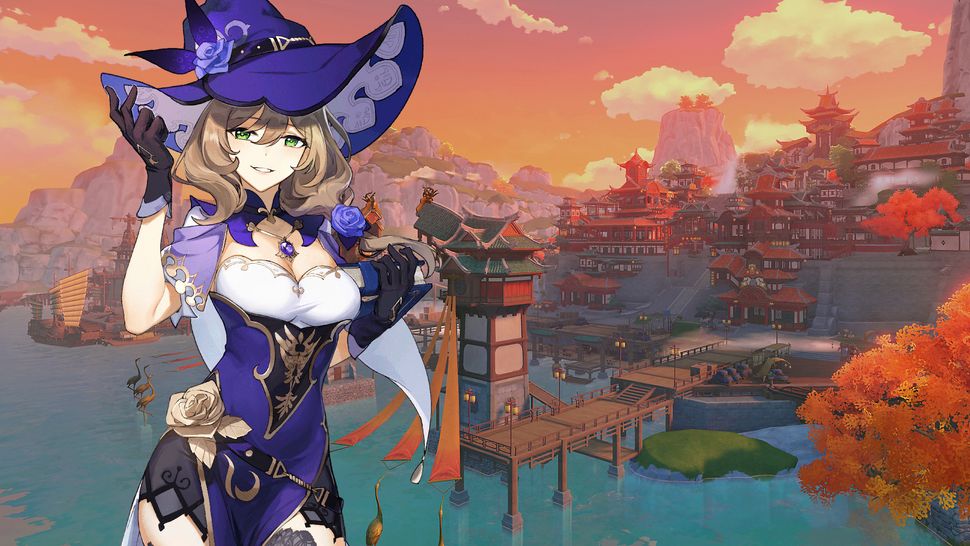 (Image credit: MiHoYo)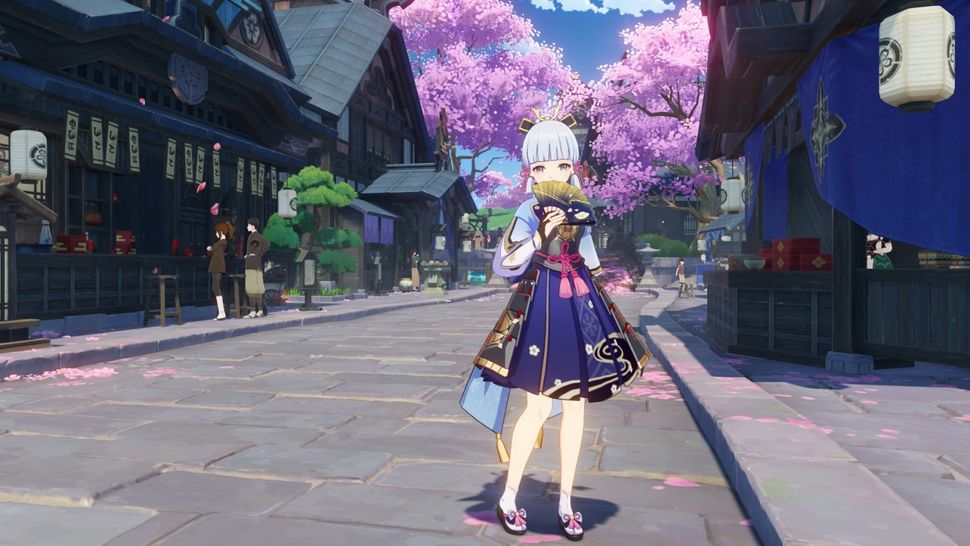 (Image credit: miHoYo)
New Genshin Impact characters
The latest new Genshin Impact character is Thoma, a four-star Pyro polearm-wielder you can currently wish for on Hu Tao's 'Moment of Bloom' banner.
On the whole, his greatest strength is his ability to create Pyro shields using his elemental skill and burst. When in his burst state, he can also refresh these shields by attacking, and even stack them, increasing damage resistance and refreshing cooldown. This makes him a powerful support.
Thoma might not be as good as Xingqiu, but he feels quite similar in some ways, with a damage-reducing skill, and a burst that follows up regular attacks with elemental ones in the form of his Scorching Ooyoroi. His most unique feature is his ability to stack shields, and it'll be interesting to see if that becomes the new standard for support characters.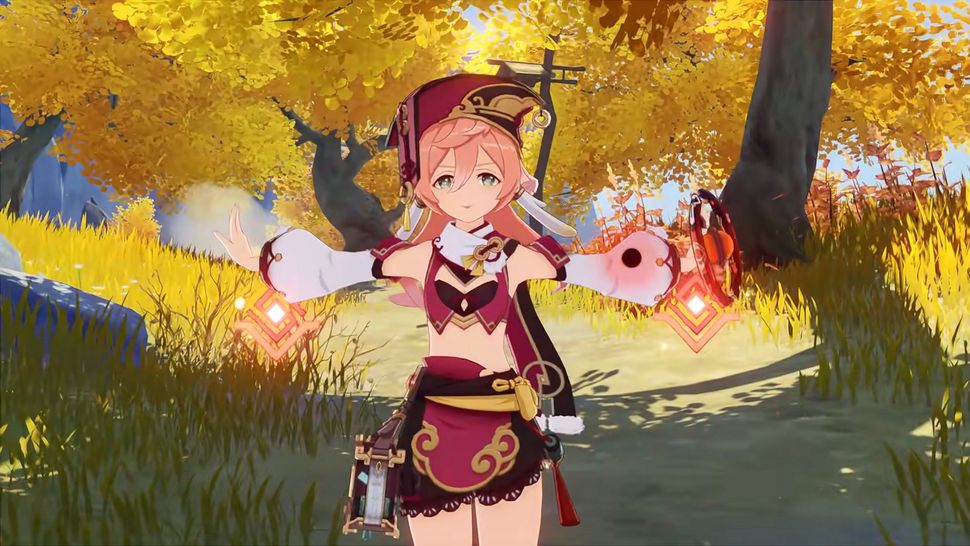 (Image credit: miHoYo)
How to get Genshin Impact characters
To get Genshin Impact characters, you have to use the game's gacha system to 'Wish' on a banner. You use Genshin Impact Primogems to purchase Intertwined Fate or Acquaint Fate that amount to a single wish and can be used individually or in sets of ten for a guaranteed four star hero. 
Different banners feature different characters and boosted pull rates, so if you want a specific character and don't want to spend money, it's better to save up your Primogems and wait for them to be featured. The Genshin Impact pity and soft pity systems are also important to understand:
After nine wishes without a four star, the tenth wish is guaranteed to be four star.
After 89 wishes without a five star, the 90th is guaranteed to be a five star. From 75 wishes onwards the chance to pull a five-star is increased every wish until it hits 100% on the 90th.
After 79 wishes on a weapon banner without a five star, the 80th is guaranteed to be five star. From 65 wishes onwards the chance to pull a five-star is increased every wish until it hits 100% on the 80th.
If you pull someone you already have, they are converted into an item that lets you unlock a Constellation upgrade for your current version of the character. Genshin Impact also gives you five free characters (and one who is technically free):
Amber: Story progression
Noelle: Use ten of your free starting wishes on the beginner banner
Kaeya: Story progression
Lisa: Story progression
Barbara: Clear 'Song of the Dragon and Freedom' quest
Xiangling: Clear floor three, chamber three in the Spiral Abyss
You purchase further characters from a rotating pool at Paimon's Bargains with Masterless Starglitter, a resource you accumulate through wishes. It's lesser twin, Masterless Stardust, is also earned through wishes and can be used to buy both kinds of Fate.